• Bachelor's Buttons • Blessings • Blue • Cottage Garden • Feverfew • Garden Gifts • Hope • Natural Beauty • Poppies • Red • Spring Flowers • The Little Red Shop Blog • Under The Apple Tree • White • Writing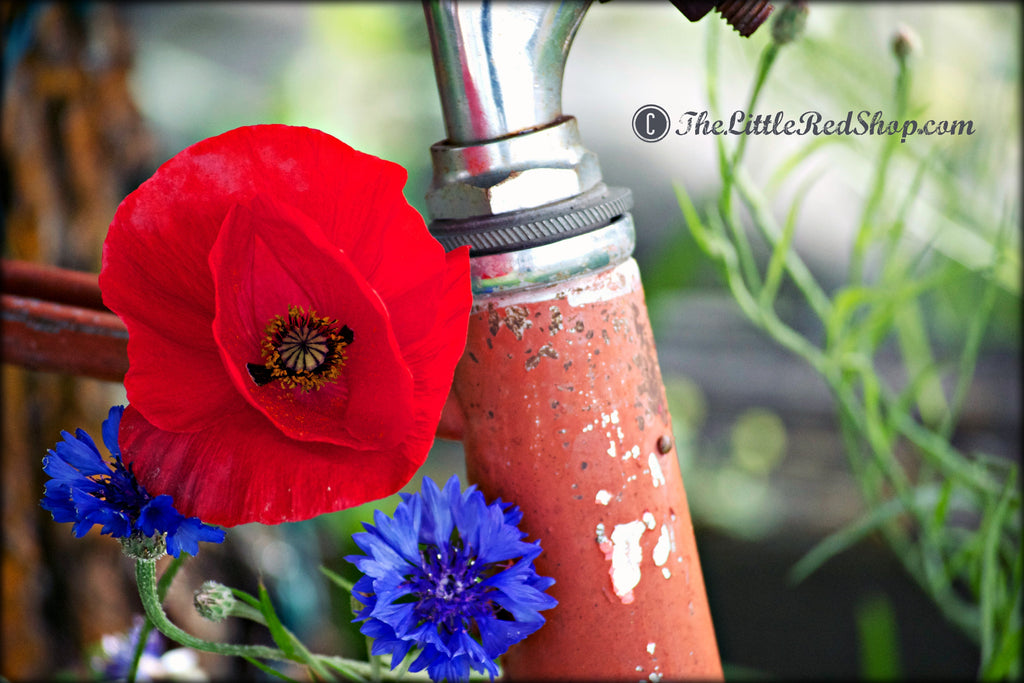 Poppies, Bachelor's Buttons, and Feverfew bloom in
The Little Red Shop
's Garden.
---
• Container Gardening • Cottage Garden • Flowers • Garden Gifts • Mom • Mothers • Spring Flowers • The Little Red Shop Blog • Under The Apple Tree • Writing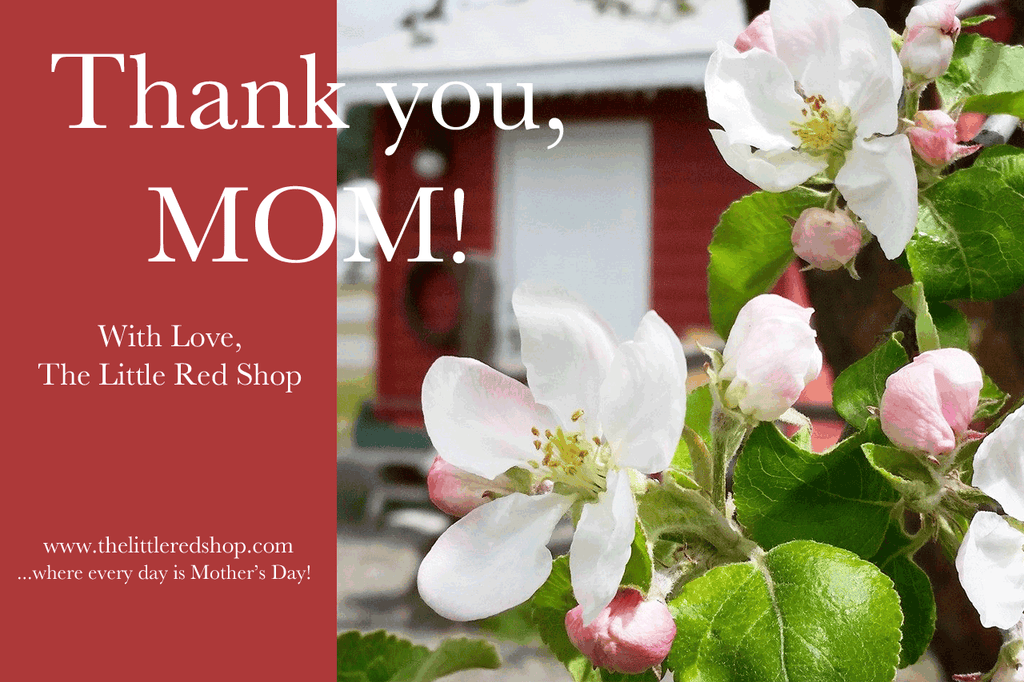 Each year, my mom's special request for Mother's Day is for me to plant more flowers around The Little Red Shop. I love to design my own container gardens from a locally-purchased assortment of blooms, and to blend new flowers into the seasoned garden beds from the days the property was a plant nursery. I also love to make homemade cards for my mom. This year, she asked me to share her card with all of you!  Happy Mother's Day!  (I realize this is a few days late...but isn't everyday Mother's Day?)  We certainly treasure all of you moms at...
---
• The Little Red Shop Blog • Under The Apple Tree • Writing
        We welcome you with a treasure trove of sweet pretty things for you, your home, & baby. Thank you so much for your encouragement, your patronage in our li'l tiny shop across the lane from the apple tree, and for your kind words, as so many of you shared your eagerness...your anticipation for the launch of The Little Red ONLINE shop!! We hope you enjoy our new venture as much as we have enjoyed gathering, and creating these sweet finds for you.  May God bless you and your little ones,   Happy Shopping!   Julie M....