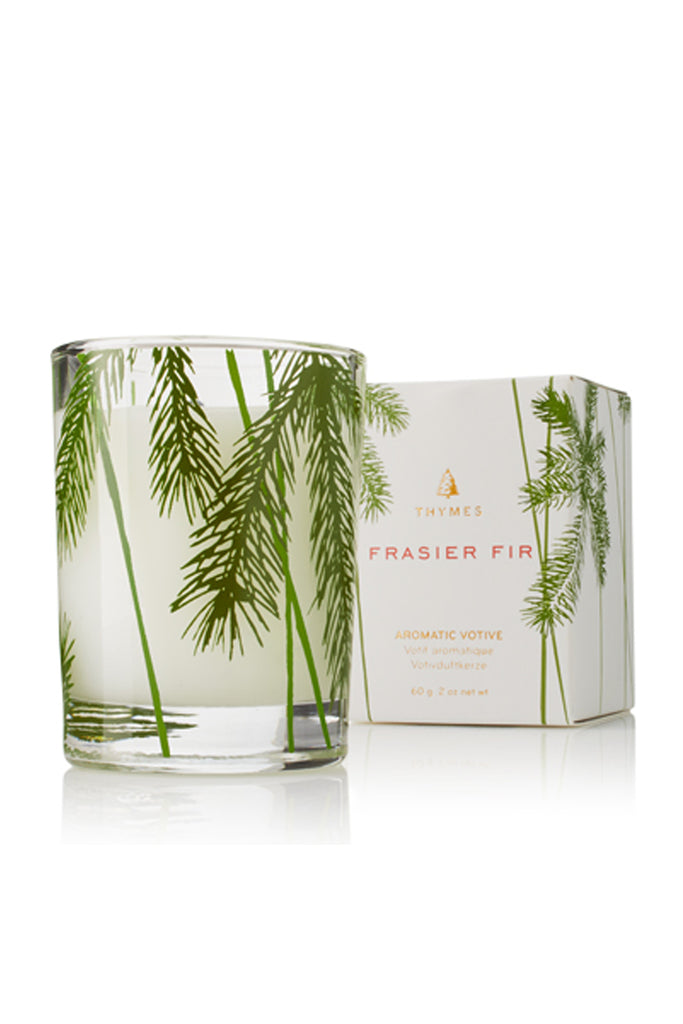 Thymes
Thymes Frasier Fir Votive Candle
Inspired by the forest, take a walk through the woods in your very-own living room with this beautiful Thymes Frasier Fir votive candle. Its classic elegant design and warm cozy glow will add the perfect ambience to your home, year-round. This boxed Frasier Fir Pine Needle candle makes a lovely gift.
Scent: Siberian Fir, Cedarwood, & Earthy Sandalwood 
Glass Jar featuring Thymes classic Frasier Fir Pine Needles
Size: 2 oz / 60 grams
Approximate Burn Time: 15 hours
Non-metal wick
Beautiful Hostess Gift
For U.S. purchase only.
The Little Red Shop has a lovely selection of Thymes Frasier Fir products.
The Little Red Shop is an Approved Thymes Retailer.
Not eligible for free shipping
---
Share this Product
---
More from this collection